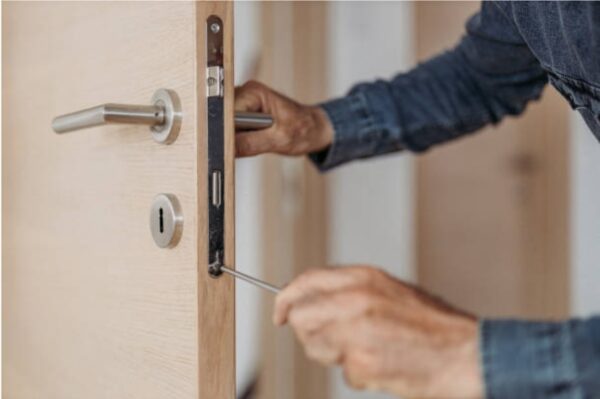 You don't ever want to find yourself locked out of your own home. But what if you did? What if you were locked out and your house key was inside? That would be a very annoying situation, wouldn't it?
Fortunately, there are professionals that can help you get back in. These specialists go by many names, but they all offer essentially the same services: They come to your home or business and open whatever lock is giving you trouble.
And while there are several DIY solutions on this subject on the internet, they don't apply universally. Every car and home has its own quirks, so you would do well with a professional who knows exactly what they are doing when it comes to car locks and their mechanisms. 
There are plenty of trustworthy professionals available who have the skills and tools necessary to solve any problem with your locks.
What can a locksmith do for you?
A locksmith can help with a variety of lock-related problems, including:
Broken Locks
You might have accidentally slammed a door too hard and bent the lock or broken it entirely. Whatever the case may be, a locksmith can solve the problem for you with a new, sturdy lock.
Locked Out
Maybe you forgot your keys at home or something happened that rendered them inaccessible. Whatever the case, you can call a locksmith and they will get you back inside in no time.
Lock Change
Maybe you're buying a new car or just want to change the locks in your home. A locksmith can help with these kinds of situations, too.
Hiring a Licensed Professional Locksmith in the Gold Coast Area
First, you want to make sure you're hiring a licensed locksmith. This person should have a license that shows they're certified to provide the services you need, such as changing locks, rekeying locks, or installing locks.
If you can, you should also find out what type of insurance coverage your locksmith has. This way, if something happens and the locksmith damages your property (or you think they did and you have proof), you have someone to take legal action against.
Locksmith insurance is designed to protect you and your locksmith from any damages that may happen during the process of fixing your locks or gaining entry to your home or business. It will also cover any injuries that occur on the job.
Why Hiring a Licensed Professional Locksmith is Important
Hiring a licensed professional is important for a number of reasons. Licensed professionals will show up when they say they will, do what they're supposed to, and charge you a fair price. Professionals also tend to offer better customer service because they want to keep their licenses.
Another reason why hiring a licenced professional is important is that it ensures the safety of you and those around you. A professional locksmith should have what it takes to handle the job correctly in order to avoid accidents.
For example, if you have an emergency and need someone to help open a door, you don't want to risk your health by asking an unlicensed person to do it. That person may not have the correct training or know-how to do so safely or effectively.
How to Find the Best Gold Coast Locksmiths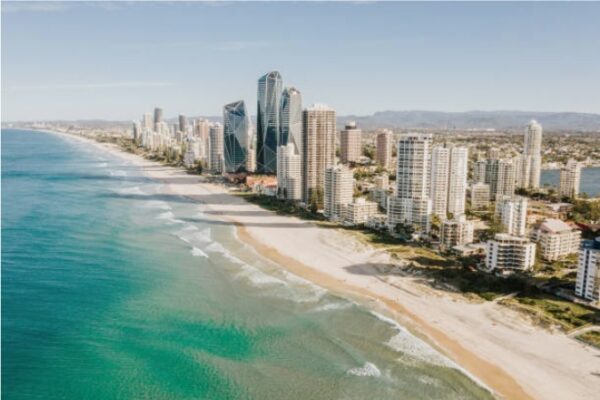 Allcoast Locksmith is your number one choice for all your door, lock, and key needs. We're a fully licensed, bonded, and insured Gold Coast locksmith with a range of services to suit all your needs.
We offer high-quality locksmith services at affordable prices in the Gold Coast area. All our locksmiths are fully trained and experienced, so you can be sure that you'll get high-quality service.
One of our most popular services is emergency door repair. If you find yourself locked out of your home or business, Allcoast Locksmith can help you get back in as soon as possible. We're also available 24/7, so you can call us whenever you need us.
We also offer a wide range of other services to make sure that you have the best possible experience when you come to us for help. We offer a wide range of products and services designed to address all of your home security needs.
AllCoast Locksmiths Gold Coast
All Coast Locksmiths is a trusted locksmith company serving many areas in the Gold Coast. With years of experience in the locksmith industry, All Coast Locksmiths has the knowledge and tools needed to get the job done right.
Whether you need someone to replace your lock in the middle of the night or help you get into your office when you've locked yourself out, All Coast Locksmiths can help. If you're looking for a locksmith in the Gold Coast area, AllCoast Locksmiths is the company for you. Contact us today!