Master Locksmith With 25 Years Experience Covering The Entire Gold Coast
If you want quality keys that work the first time and are made to last, call us today! Don't risk getting your keys cut just anywhere.
We cut replica keys and replacement keys for doors, windows, security grills, roller doors, cars (including transponder keys), trucks, motorbikes, and more.
We even have a master key cutting service for those serious about their home and business security.
If you have transponder keys that are broken or need reprogramming, then call Allcoast Locksmiths today! Don't rely on expensive car dealerships to repair or replace your transponder keys!
These days 100% of new cars, 90% of motorcycles and 80% of trucks are fitted with transponder keys. We keep abreast of the very latest transponder key technology and service a huge range of makes and models.
Safe Sales And Service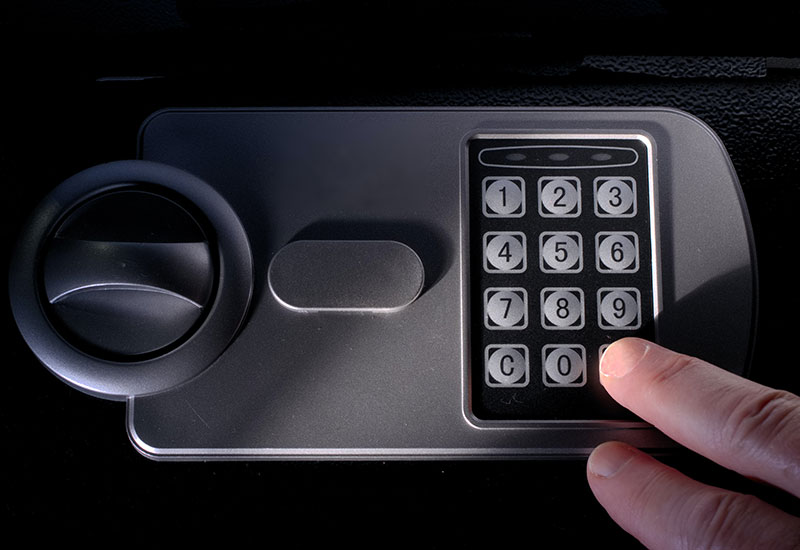 Need a safe? We provide a wide range of the highest quality safes for home and business.
We supply, repair, service and open locked safes, and provide expert guidance and advice about which type of safe is suitable for your needs. Best of all, we come to you, so we can fully understand your security needs before offering our professional advice.
We stock and repair:
Fireproof safes
Data safes
Cash safes
Time delay safes
Jewellery safes
File safes
Rifle and pistol safe
Installation And Repairs
We offer a complete range of residential and commercial lock solutions tailored to suit your individual requirements. Our experienced and qualified staff can advise on cost effective solutions and provide no obligation free quotations.
Screen door locks
Deadbolts
Front and back door locks
Window locks
Security doors
Garage doors
Sheds and roller doors
All keys can be cut on-site while you wait thanks to our fully equipped mobile service vans and the expertise of our qualified master locksmiths.
AUTO LOCKSMITH SERVICES
The team at Allcoast Locksmiths has been delivering premium quality auto locksmith services throughout Gold Coast for over two decades. Able to take your call at a moment's notice, 24 hours a day, our mobile technicians will respond to your call for help immediately, and be out to your location within 30 minutes, GUARANTEED.
Our skilled technicians at Allcoast Locksmiths can assist you:
Your car keys have gone walkabout
You've found yourself locked out of your vehicle
You need a set of spare keys cut
You're having transponder problems and can't get into your car
You have damaged keys that have since become worthless
RESIDENTIAL LOCKSMITH SERVICES
Ensuring the safety and security of both your family and your personal possessions is your highest priority. As such, we offer an exhaustive range of high quality residential locksmith services that guarantee the utmost protection for all household occupants, while ensuring airtight safety for all your valuables.
Allcoast Locksmiths residential locksmith services include:
Complete home security inspection. We examine all your existing security measures throughout the house to identify any potential vulnerabilities and our technician will test effectiveness of all door locks, deadbolts and window locks
Prompt replacement or repair of all locks where necessary
Cut additional keys on the spot, to replace missing or defective ones
COMMERCIAL LOCKSMITH SERVICES
As an acclaimed Gold Coast locksmith with a proud history of servicing the entire region, Allcoast Locksmiths is contracted to install and maintain the security systems for prominent Gold Coast commercial establishments, such as businesses, government buildings and educational institutions. With an expansive portfolio of noteworthy clients, we are armed with a flawless track record and are capable of deploying security systems for businesses of all sizes.
We provide premium commercial locksmith services for:
Businesses of all sizes; from small-scale vendors, right through to large corporations
Government buildings
Shopping Centres
Motels and hotels
Schools, childcare centres
Sporting venues, local clubs, casinos, bingo halls etc
Storage facilities (Factories, Warehouses)
RESPECTED GOLD COAST LOCKSMITH
Whether it's to protect the contents of your home and those living within it, or to safeguard your business premises, it's essential that you have adequate security measures in place. As a highly regarded locksmith on the Gold Coast, we offer expert installation, repair and maintenance for the following:
Jewellery and cash safes
Deadbolts
Firearm safes
Alarms, security systems
Time delay safes
Data and file safes
Window locks, security screen door locks
Front and back door locks
Garage door locks
Shed and roller door locks
Allcoast Locksmiths are on-call 24 hours a day – emergency assistance is only ever a phone call away on 0406 333 300. For the ultimate convenience, we are more than happy to provide domestic and commercial after-hour's locksmith services, whenever you need them.
All security mechanism damage can be repaired by our locksmiths, including changing barrels, and replacing locks, including car and transponder keys.